September 7 - October 1 - Words Exhibit - Reception Saturday, September 10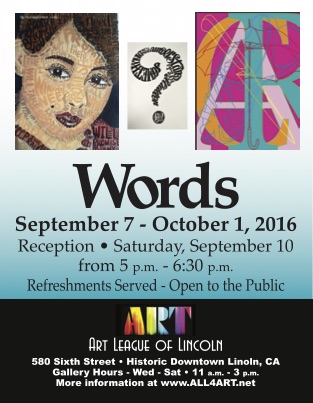 This unique exhibit will feature both 2-D and 3-D work; including paintings, sculpture, collages, poetry, and digital creations, all artistically incorporating word or words as part of each piece.

An additional feature to this exhibit is the "hands on – interactive" display where the guests can play with words! There is a Leaning Tower of Pieces for guests to post art words using magnetic letters; guests will be challenged to crack the Morse Code messages presented in artistic form; speaking of words……button down quotations by guessing the books and authors; and of course, an on-going Scrabble game will be played on a vintage board from yesteryear.

The gallery reception for WORDS is Saturday, September 10 from 5:00 p.m. to 6:30 p.m. and is open to the public. Artists will be in attendance and light refreshments will be served.

Opening Reception
Saturday, September 10
5 - 6:30 p.m.
October 5 - October 29 - Fiber Arts - Reception Saturday, October 8
"Expect the Unexpected" Fiber Art Show.
Showcasing the expanding boundaries of traditional fiber art.
November 2 - November 19 - Veterans Exhibit - Reception Saturday, November 5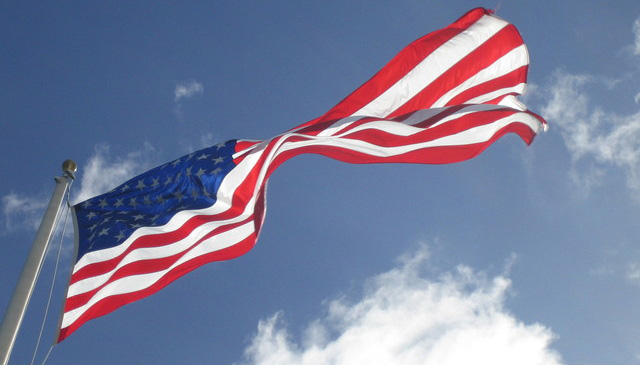 "Remembering"
Art commemorating and honoring veterans and the military.
November 23 - December 17 - Holiday Gallery Gift Shop
December 10 - Members Holiday Party
December 21 - January 1 - Art League Closed
Thank you to our sponsors